Our Mission
What It's All About.
Shared Science was formed in the Spring of 2008 for the educational and charitable purpose of creating and delivering physical science and engineering learning opportunities to school-aged children (K-12), within Southern California, and initially within the City of Long Beach. As a nonprofit, we bring together funding and equipment resources, identify gifted engineers and instructors, tailor the best STEM ed curriculum available, and then bundle it all together to benefit and captivate the imaginations of young students.
Our mission is "to build on children's science, technology, engineering, and mathematics learning experiences through constructive, creative, and playful programs, while fostering learning communities."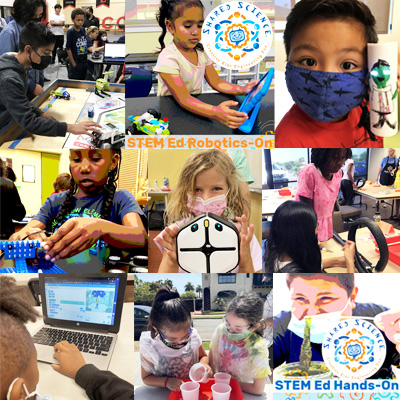 Our founders are parents. They volunteer in their children's classrooms, participate in their PTAs, contribute to their school site planning, and support numerous enrichment and fund raising activities. They believe our children deserve to experience more of the critical thinking, science, and mathematics stepping stones that are essential to future American contributions in science, technology and engineering.
Shared Science intervenes on a local level. Our objective is to reach out to as many students possible within our community, providing the possibility and opportunity of a launching pad. From there they'll be able to choose for themselves whether science, engineering and mathematics will become lifelong pursuits.
Shared Science is a 501c3 educational non-profit, exemption ID 26-4591952.
Your $$$ contribution is tax deductible!
Click To Make an Online Donation
Support our mission to bring playful and creative STEM programs to school-aged students within the greater Long Beach area.