Class Schedule
Shared Science STEM ed programs are available during COVID-19 pandemic health orders with health protocols in place and small class sizes. Thank you for your patience as we identify new pop-up sites and post updates regularly.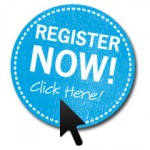 Mail-in Registration Form.
For mail-in registrations, be sure to
call or email us to RSVP for your
child's spot in a session. Follow
the register online link for
additional class details and costs.
Get ready for Fall robotics season:
FIRST LEGO LEAGUE (FLL) Robotics Teams (grades 4-8)
Shared Science Teams form August 2021
Team Robo Rally 1: #157
Team Robo Rally 2: #158 
Contact Us about team openings
We recruit for new team members to join during summer.
We offer Team Prep classes during summer. Register online!
Teams start to meet in August to prepare for the challenge release.
FIRST LEGO LEAGUE EXPLORE (FLL Jr.) Teams (ages 6-10)
Teams meet at Firestation 8 Annex on 2nd Street
– October – February, Sundays 2-4p
– 2021 Registration for FLL EXPLORE is open until Oct 25th